Our Aims
The Dusty Shed is part of the 'Men In Shed' movement and provides a facility, predominantly but not exclusively, for older men with time on their hands to undertake practical tasks, most commonly woodwork, but in reality anything that they wish to turn their hand to. By doing so it encourages men to engage and get involved in their local community. We're about social connections and friendship building, sharing skills and knowledge, and having fun.
Sometimes, it's just about a cup of tea and a chat….And sometimes, it's about joining in and taking part.
Our facility runs alongside the Dusty Forge (run by ACE – Action In Caerau & Ely), an existing charity in Ely. We will provide a number of work benches with the necessary tools and machinery, where anyone can undertake either personal or group projects. The range of projects are up the volunteers who take part in the Shed – woodwork, metalwork, repairing and restoring, electronics, model making, anything you like.
Sheds typically attract older men, but many have younger members and women join too. Whatever the activity, the essence of a Shed is not a building, but the connections and relationships between its members.
If you wish to know more, and know someone who you think would like to come along, please get in touch.
Subscriptions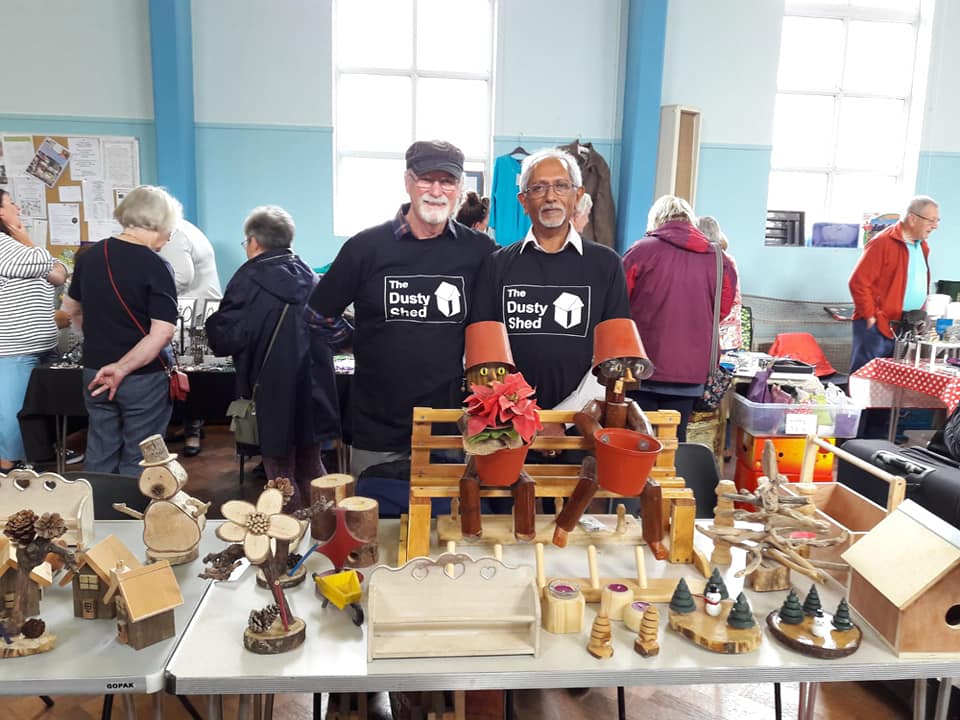 We have been fortunate to have received grants to cover our overheads, but we try to cover the cost of materials and consumables for personal projects ourselves. This is through subs or sales. Our subs are under review and they currently stand at £1 per session attended, We have also raised funds by selling refurbished or surplus tools, and firewood, Before the pandemic, we also sold items that were made by our members at table-top sales.